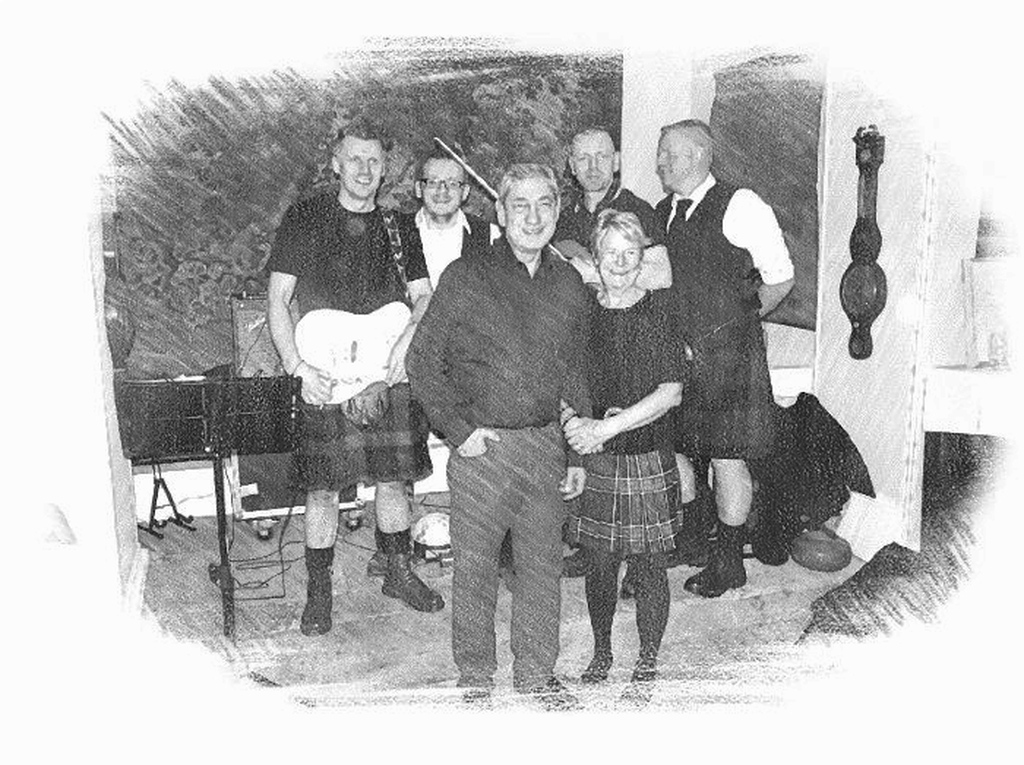 Both "Jean Elizabeth Southworth" and "A Scottish Memory" were written for Jean Southworth of Rhyl, North Wales, for her 60th birthday. Jean had a birthday ceilidh with the Borland Ceilidh Band at Crawfurdland Castle, Fenwick, Ayrshire.
"From 1 February 2015 to 5 February 2015, myself, friends and family (13 of us) stayed at Craufurdland Castle, Kilmarnock to celebrate my 60th birthday on the 3 February 2015. We had a wonderful and busy time. It had snowed a few days before so castle and grounds looked magical. Over the days we enjoyed an evening of story telling with harpist, an evening with the Borland Ceilidh Band - The Laird of the castle and his family joined us, dancing the night away in the Castle Hall. It was an awesome night - unforgettable.
We visited Loch Lomond and a bagpipe factory, enjoyed wine tasting in the castle, also a visit to Auchentoshan whisky distillery. Pipers played and dancers danced and we enjoyed a formal black tie evening on my birthday, local caterers were booked and we enjoyed haggis, tatties and neeps!!!. We all have unforgettable memories. I was born in Wednesbury, South Staffordshire on 3 February 1955 but my family moved to Rhyl, North Wales October 1955 and I have lived in Rhyl, North Wales ever since. I met my husband on a 'Youth Cruise' about 44 years ago and dragged him to move from Royton, Oldham to live in Rhyl and we have been married 42 years on the 27 March 2018. We have two daughters and four grandchildren.
I am now retired but I have a little job, which I enjoy, working behind the bar or sweet shop at our local Pavilion Theatre as and when there are shows. Three or four days a week are taken up looking after grandchildren, aged 10yrs, 8yrs, 3yrs and 2yrs. Mark has now retired and we have bought bikes to ride but are fair weather cyclists! We love to cruise for our holidays, trying different gins and wine, especially enjoying a glass of prosecco in our newly purchased hot tub, and visiting Liverpool for sightseeing and shopping." - Jean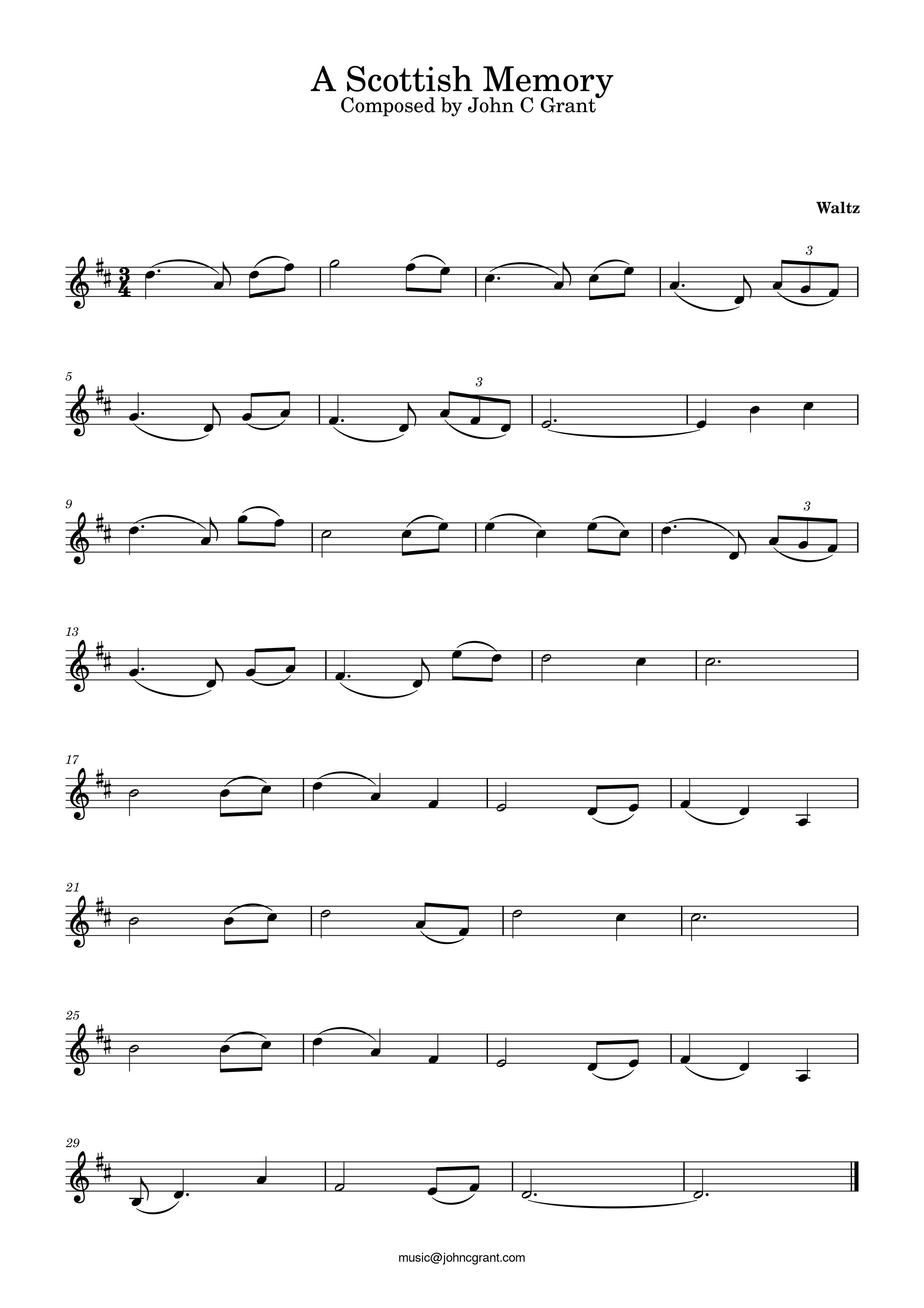 A guide track for 'A Scottish Memory' is available below for listening: -
You can download a PDF of the sheet music here - or braille format here.

The track is additionally available within the following collections and sets: -
Associated Collections: -
3/4 The Kilmarnock Collection Waltz