Guide Track
A guide track for 'Elizabeth Lydia Rowe' is available below for listening.
---
Overview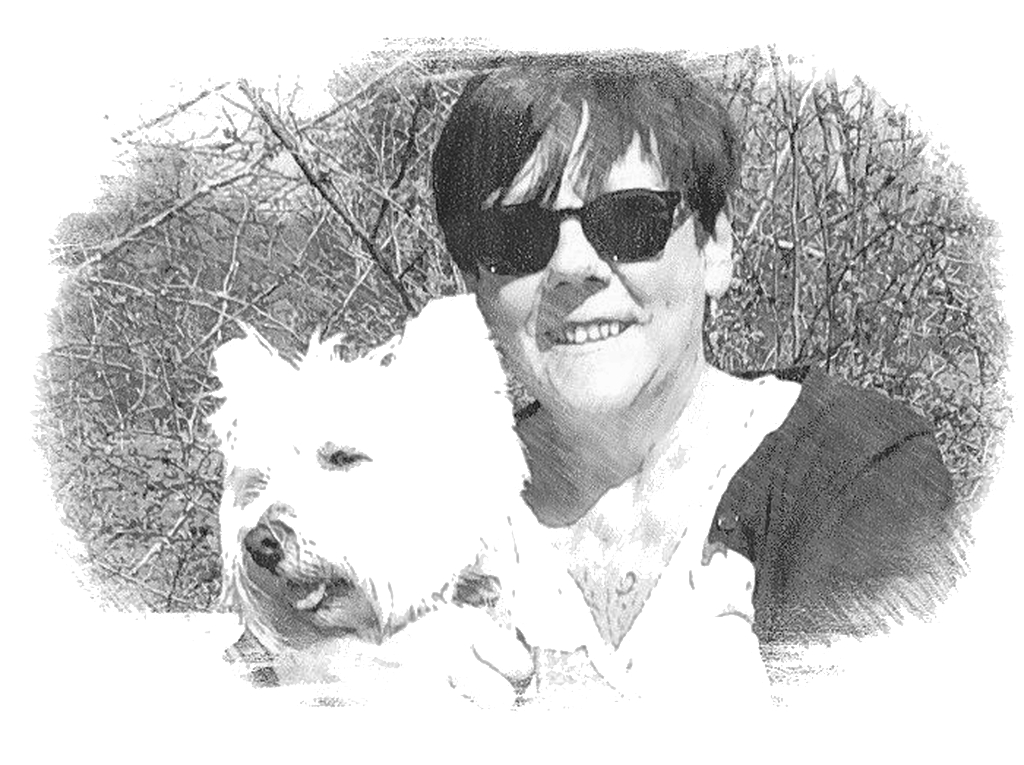 Liz Rowe was born on 25th May 1953 and grew up in Catrine. She was brought up by her grandmother, a worker in Finlay's cotton mill, and her grandfather, a plasterer in the family business Borland and sons. She married Eric Rowe who was of the Muirkirk bus company Thomas Rowe and Sons. After 21 years of marriage she divorced and has three grown up children and two granddaughters who take up a lot of her time.
Liz and her daughter brought Musical Minis to Ayrshire - a Funtime music group for children under five. Unfortunately after running the franchise for seven years, due to illness, she had to give it up. Retired and now and living in Kilmarnock, she spends her time reading, doing tapestry, knitting and of course walking her wee westie Tallulah.



---
Sheet Music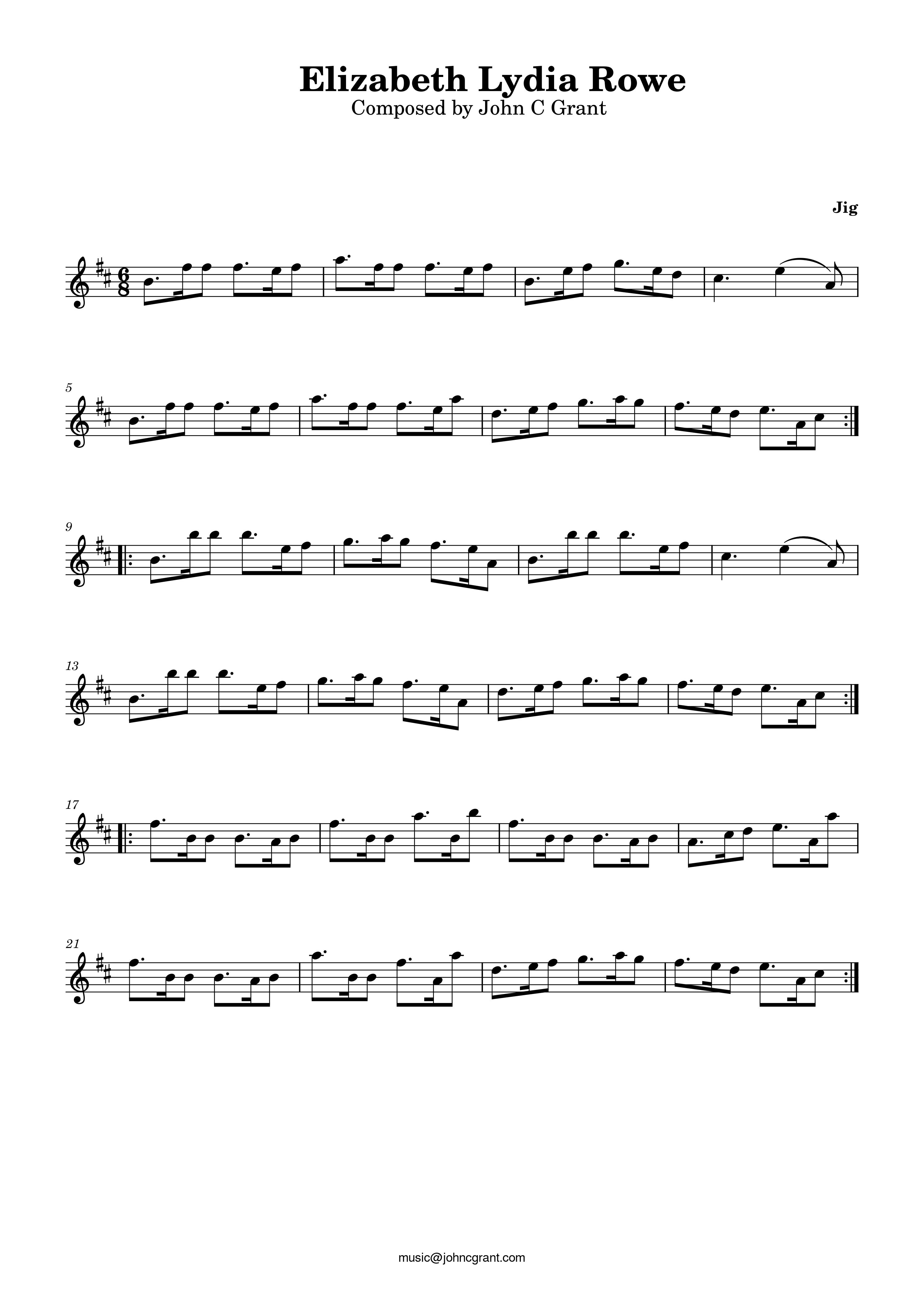 ---
Downloads
You can download a PDF of the sheet music here - or braille format here.

The track is additionally available within the following sets and collections for PDF download: -
Associated Collections: -
Bagpipe The Kilmarnock Collection