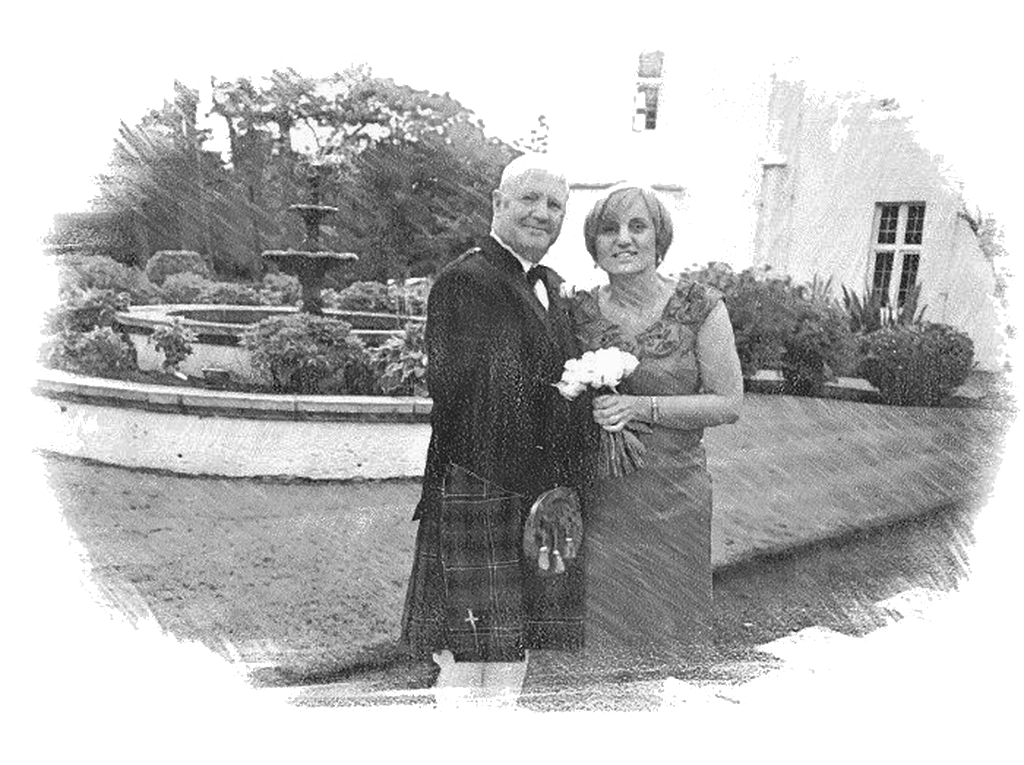 Jim Kennedy was born in Kilmarnock and attended Loudoun Academy School in Galston before joining the Army in 1976. During this time, he was taught the side (snare) drum by the famous Pipes and Drums of the Royal Scots Dragoon Guards, during an operation tour in Bosnia. Jim returned to Kilmarnock in 2001 and met his future wife Magdalena in 2011, marrying in Kilmarnock in 2012.
Magdalena, was born in Kalisz, became a primary school teacher, before moving to Warsaw, where she worked in an international bank as a factorer. She has two daughters.
Jim and Magdalena now both live in Hurlford and enjoy golf, walking, reading and travelling, especially to the Highlands.



A guide track for 'Jim and Magdalena Kennedy' is available below for listening: -
You can download a PDF of the sheet music
here
- or braille format
here
.
The track is additionally available within the following collections and sets: -
Associated Collections: -
3/4 Ayrshire Characters The Kilmarnock Collection Waltz

Associated PDF Download Sets: -
St Bernards Waltz