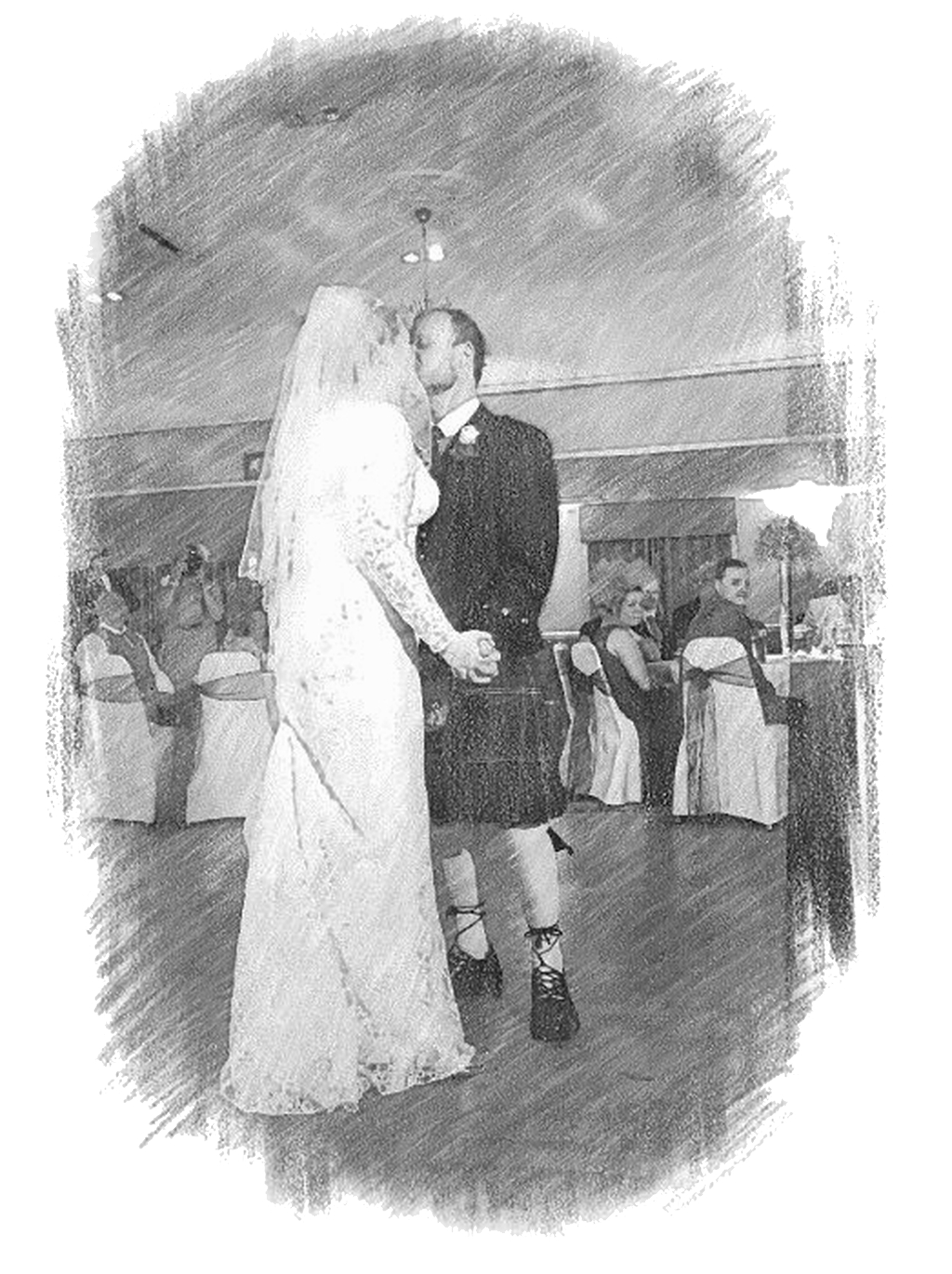 Ross "Roscoe Vacant" Morris of Cumnock, Ayshire married Catriona Barlow of Oxford and married on 14 July 2017 in Sherbrooke Castle, Glasgow.
Catriona is an obstetrician and gynaecologist whilst Ross works for the local authority on housing policy.
Roscoe is one of the best singer/songwriters to have ever come out of Ayrshire. His music spans from early acoustic 'Roscoe Vacant' anthems through to the rock (and laterly rock/folk) of 'The Screichs'. Roscoe is currently working on new material for 2018.
https://differentcircle.bandcamp.com/album/the-wrong-shall-fail



A guide track for 'Ross and Catriona Morris' is available below for listening: -
'Daughter of the Valley' by Ross Morris (aka Roscoe Vacant)
You can download a PDF of the sheet music
here
- or braille format
here
.
The track is additionally available within the following collections and sets: -
Associated Collections: -
3/4 Ayrshire Characters Musicians The Kilmarnock Collection Waltz