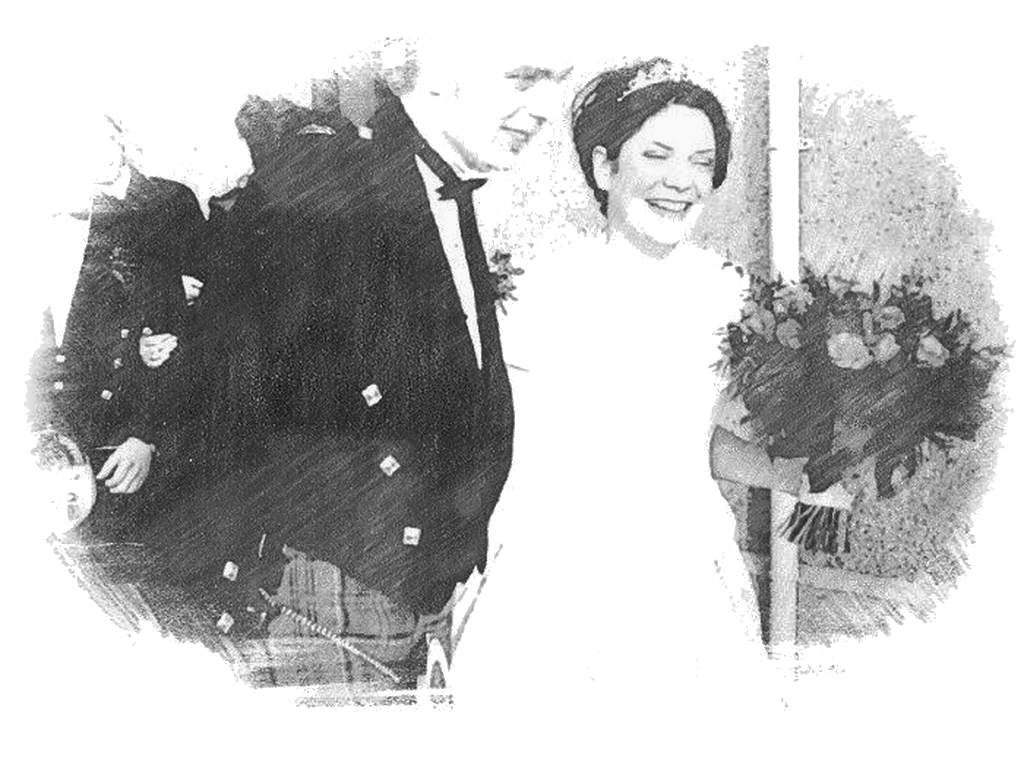 Written for Claire Grant (née Walker). "Sorcha Mo Ghraidh" was written for the wedding of Claire and John C Grant, and was played as Claire walked down the aisle - played by Joseph Togher, Alistair MacKay and Juan Christian Küffner.
Claire's has five brothers and sisters - Calum, Donald, Marie, Sheila and Roddy.
A demo recording of this can be found at Recordings.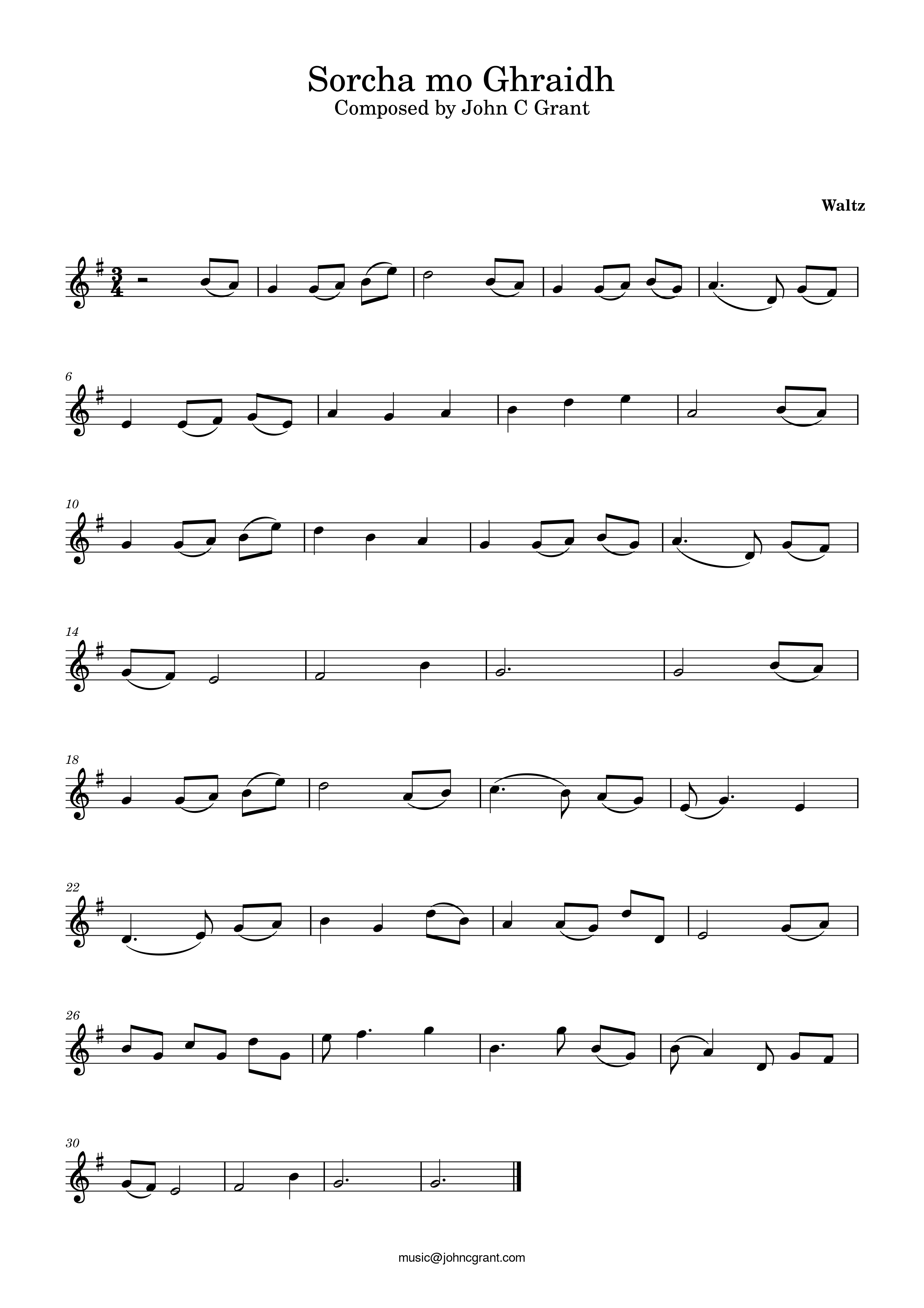 A guide track for 'Sorcha mo Ghraidh' is available below for listening: -
You can download a PDF of the sheet music here - or braille format here.

The track is additionally available within the following collections and sets: -
Associated Collections: -
3/4 The Kilmarnock Collection Waltz Western Isles