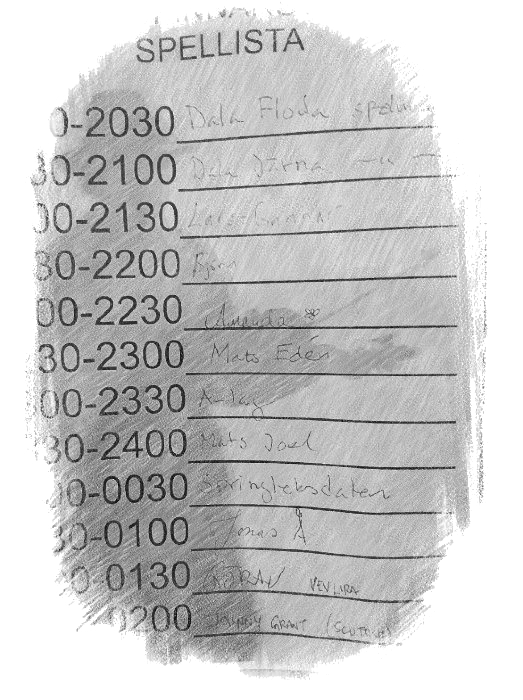 Alcohol sometimes gets you roped into things...
Sweden - home to some of the friendliest and most intelligent mentalists you could ever hope to meet. From their Kilmarnock Football Club waving to their their love of music, dance and merriment - here's to them…
Göran Hallmarken playing traditional music: -
You are most welcome to browse, download and play any of the compositions. All compositions remain copyright © John C Grant.
You can download all PDFs
here