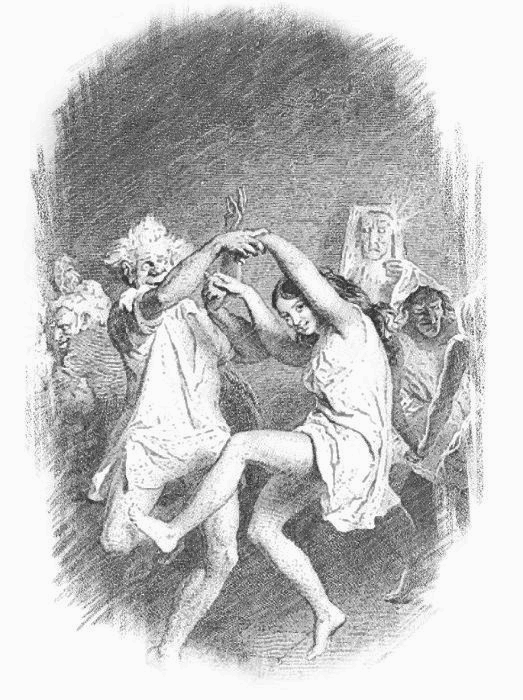 Depiction of witches dancing
In Scotland the Witchcraft Act remained in law till 1736. Witchcraft was a capital crime and punished by strangulation and burning at the stake. Claire Mitchell QC provides evidence that Scotland executed five times as many people per capita as anywhere else in Europe. An estimated 3837 people were accused, 2558 of whom were killed. 84% of the convicted were women.
The campaign website describes King James the VI of Scotland's involvement in what they describe as "Scotland's satanic panic". James considered himself an expert in witchcraft and wrote Daemonologie.
Witches of Scotland is a campaign for legal pardons and historic justice for the people, primarily women, convicted of witchcraft and executed in Scotland between 1563 and 1736. It aims to obtain a pardon, an apology, and a national memorial for the convicted from the Scottish parliament.
Led by Claire Mitchell QC and writer Zoe Venditozzi, the campaign was launched on International Women's Day in 2020, and gained significant media coverage in 2021. The podcasts published by the campaign include contributions from Carolyn Jess Cooke, Sara Sheridan, Julia Campanelli, Julian Goodare and Alice Tarbuck.
https://www.witchesofscotland.com
You are most welcome to browse, download and play any of the compositions. All compositions remain copyright © John C Grant.
You can download all PDFs
here