Guide Track
A guide track for 'John Dickie Street' is available below for listening.
---
Overview
John Dickie Street, Ayrshire, Scotland

John Dickie Street lies in the centre of Kilmarnock at the New Laigh Kirk.
John Dickie (born January 1823, Irvine, Ayrshire – 18 January 1891, also at Irvine) was a Scottish evangelist and writer. Suffering from pulmonary consumption, in 1848 he was told by a London doctor that he would not survive 12 months however lived another 43 years. In 1858 he moved to Kilmarnock.



---
Sheet Music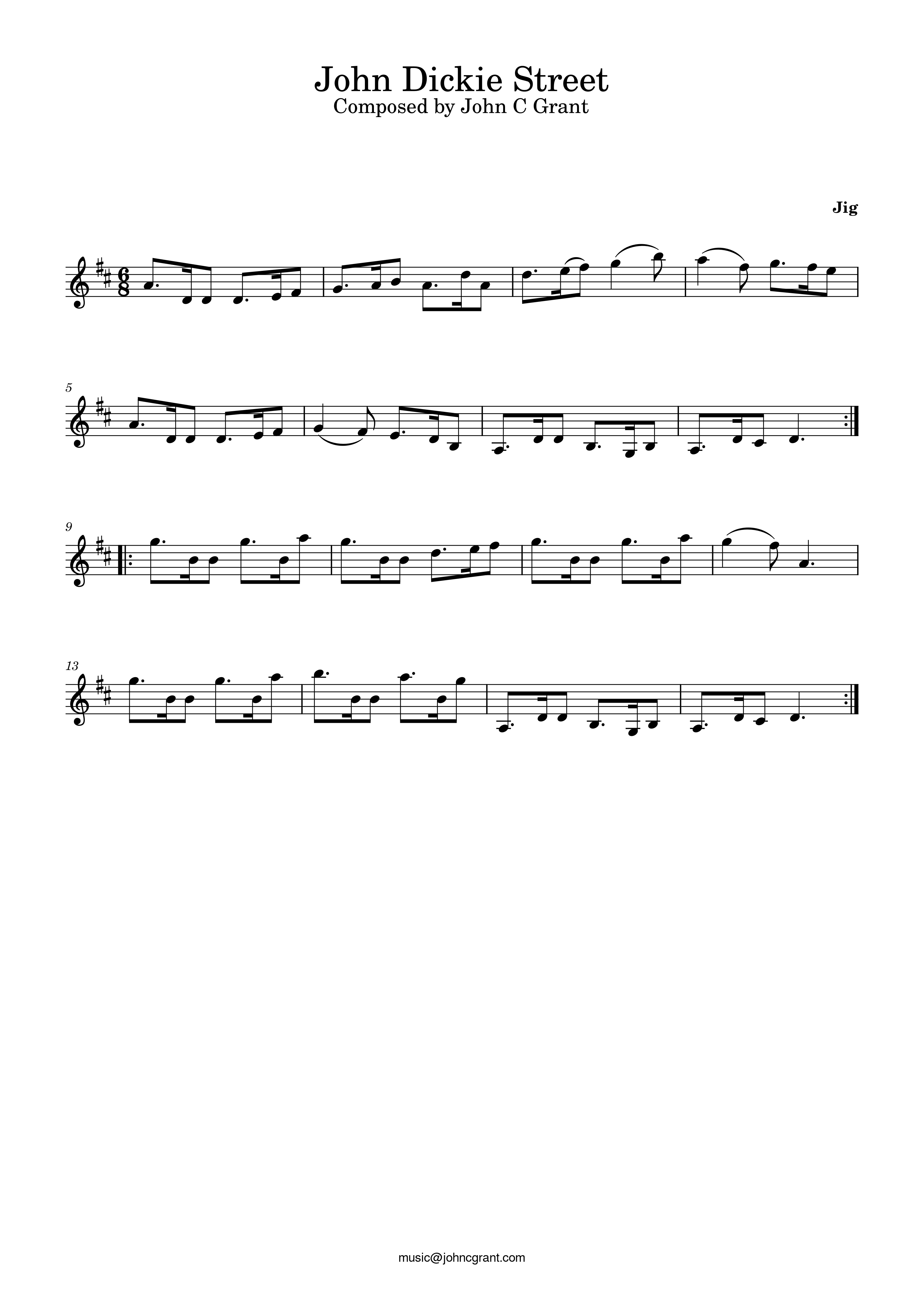 ---
Downloads
You can download a PDF of the sheet music here - or braille format here.

The track is additionally available within the following sets and collections for PDF download: -
Associated Collections: -
Ayrshire Places Kilmarnock Street The Kilmarnock Collection