Forum Cafe, Ayrshire, Scotland

Under the guidance of Ricardo Varani, the Forum Cafe, 37 High Glencairn St, Kilmarnock is one of the finest ice cream establishments in Scotland.
"Here at Varani's Forum Ices it's been Ice-Cream Heaven Since 1937. Our philosophy of 'from the coo to the cone' hasn't changed, and in those days just like Henry Ford there was only one kind, our original vanilla. That vanilla is still made the same way today as it was back then and is like no other worldwide, it's truly unique in every sense of the word.
In the 70s, there were seven heavenly flavours on sale daily. Then in came the 80's and the range was expanded to a daily choice of 24. Today we now have 49 flavours on sale every day, Scotland's biggest and best selection of low fat, Italian ice-cream and sorbets, chosen from a catalogue of over 1400 flavours and variations accumulated over the years.
Our flavours are blended and created through sourcing the finest ingredients and constant testing and tasting rather than just adding a pre-manufactured paste/ flavouring to a base mixture, thus resulting in the uniqueness of our ice-creams. We offer gluten free, soya free, dairy free and fat free products so there truly is something for everyone. We are a class-leading, innovative gelateria constantly striving to deliver perfection to our customers who keep coming back time and time again from all around the world." - The Forum Cafe.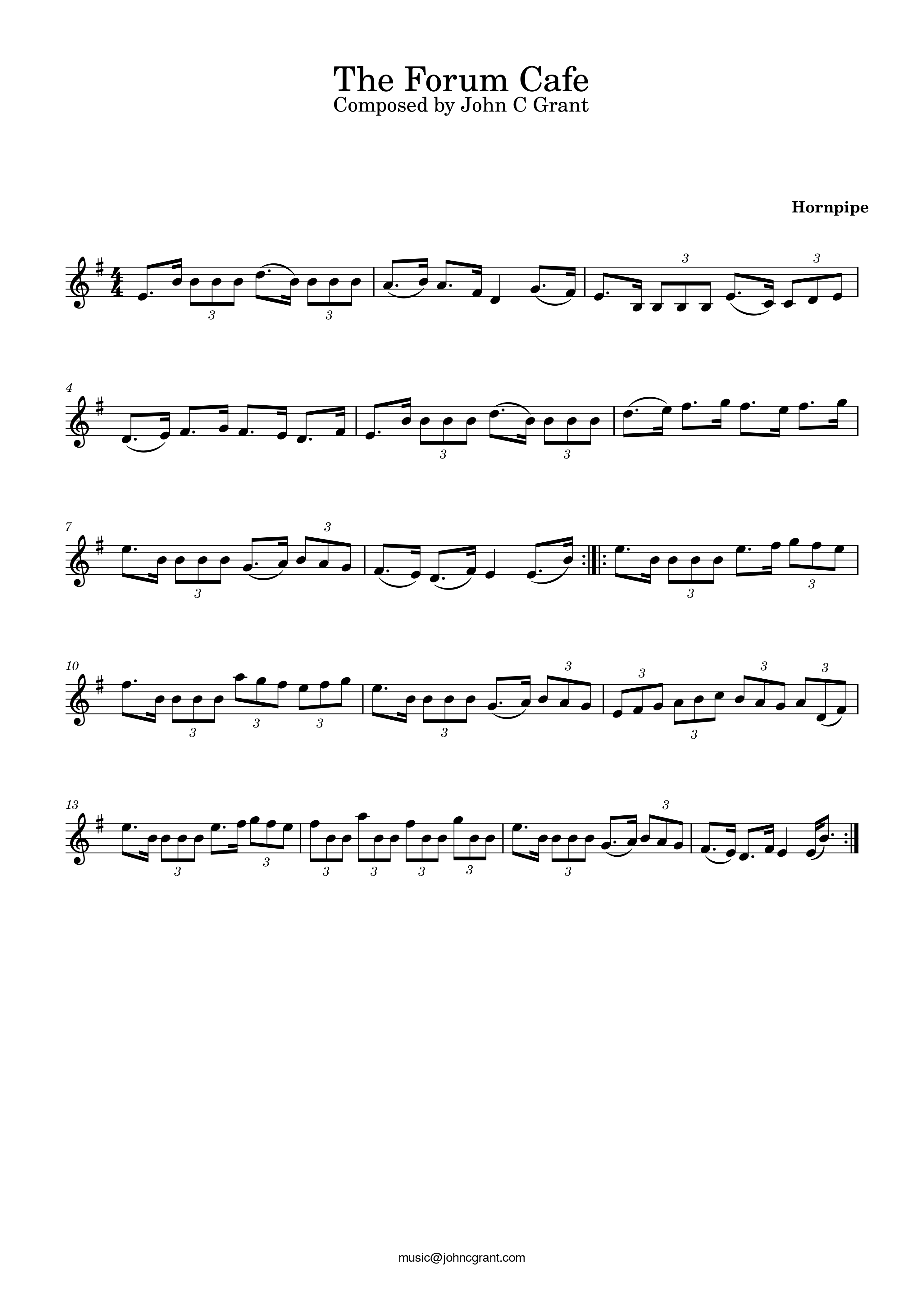 A guide track for 'The Forum Cafe' is available below for listening: -
You can download a PDF of the sheet music
here
- or braille format
here
.
The track is additionally available within the following collections and sets: -
Associated Collections: -
4/4 Ayrshire Places Hornpipe The Kilmarnock Collection