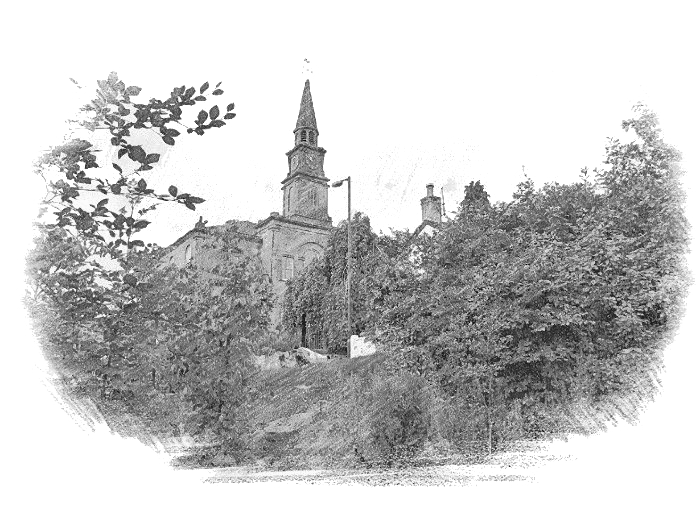 Tarbolton, Ayrshire
Tarbolton (Scots: Tarbowton) is a village in South Ayrshire, Scotland. It is near Failford, Mauchline, Ayr, and Kilmarnock. The old Fail Monastery was nearby and Robert Burns connections are strong, including the Bachelors' Club museum.
Tarbolton has been suggested as having one of three meanings:
Village by the tor or hill, from Old English torr 'tor, hill, cliff' and boðl-tun /bothl-tun "village with buildings, equivalent to Bolton in Greater Manchester. The name was recorded as Torbolten in 1138, suggesting this origin.
Village by the field and hill, from Old English torr 'tor, hill, cliff' and bāll 'field (not meaning the same as ball 'ball', i.e. football), as in Dunball, Somerset, with tun 'farm, village'. The name's record in writing as Torballtone in 1209 suggests this origin may be possible.
Village by the hill, from Old Gaelic tor, modern Gaelic tòrr, (where the Old English word is derived from, and baile "village, usually Bally- in Irish place-names, with the tautologous Old English tun "farm, village" added by Anglo-Saxon settlers who did not understand the language. Records of the name as Torbalyrtune in 1148 suggest this origin.
---
Click on the locations within the map to view the music composed for the area. Music is opened in a new tab.
---
You are most welcome to browse, download and play any of the compositions. All compositions remain copyright © John C Grant.
You can download all PDFs
here