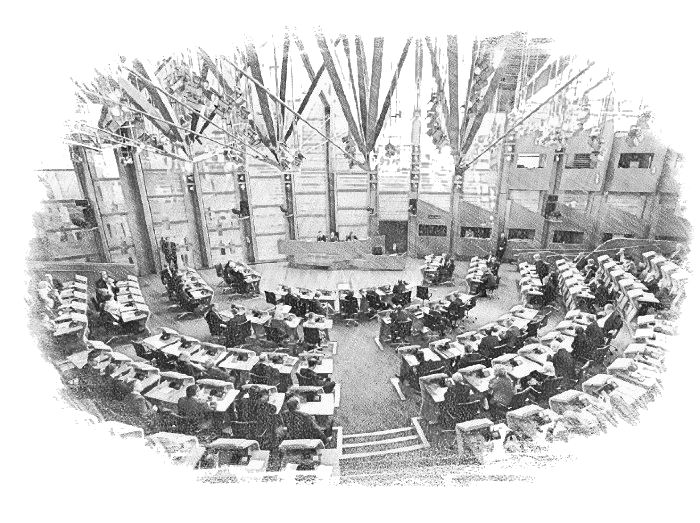 The Scottish Parliament
Politics affects us all, whatever our political allegiences and views - it shapes us all and debate is healthy with no one side having the monopoly on sense or judgement. It's important not just at national level but at a community level too.
Here's Ayrshire poet Rab Wilson arguing that the Johnnie Walker bottling plant should remain in it's home town of Kilmarnock. Unfortunately, corporate greed prevailed and Diageo moved the factory (and employment) out of the Kilmarnock - the birthplace of Johnnie Walker himself.
You are most welcome to browse, download and play any of the compositions. All compositions remain copyright © John C Grant.
You can download all PDFs
here