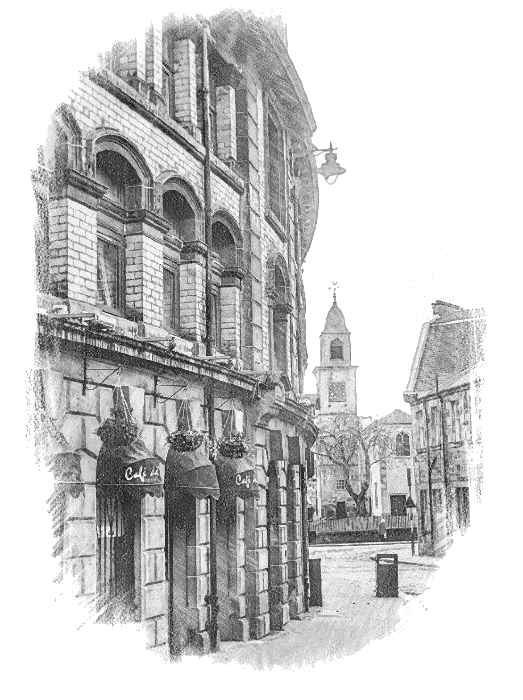 Strand Street, Kilmarnock
A collection of traditional music from the town that gave the world Johnnie Walker whisky and Robert Burns' first edition of poetry.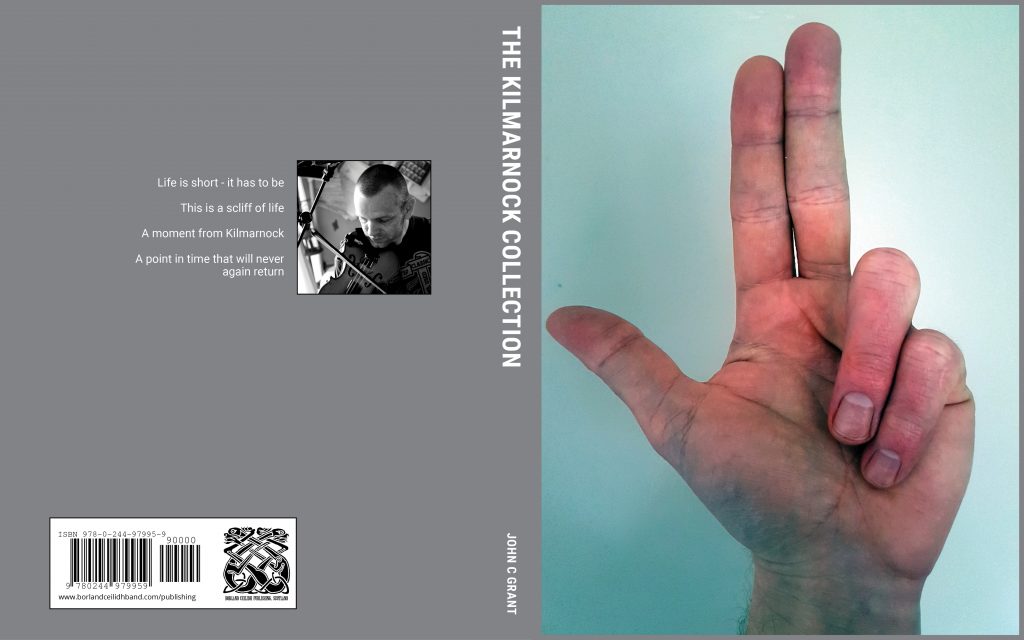 The Kilmarnock Collection cover
15 years in the making, John's first major published edition is the Kilmarnock Collection with cover by award winning Scottish artist Eòghann MacColl.
The book contains 164 compositions, based around life, both in Kilmarnock, and it's outstretched connections throughout the world. The idea was to capture the humanity, the sights, smells, characters, streets and establishments that is the Kilmarnock we know - a snapshot of a moment in time.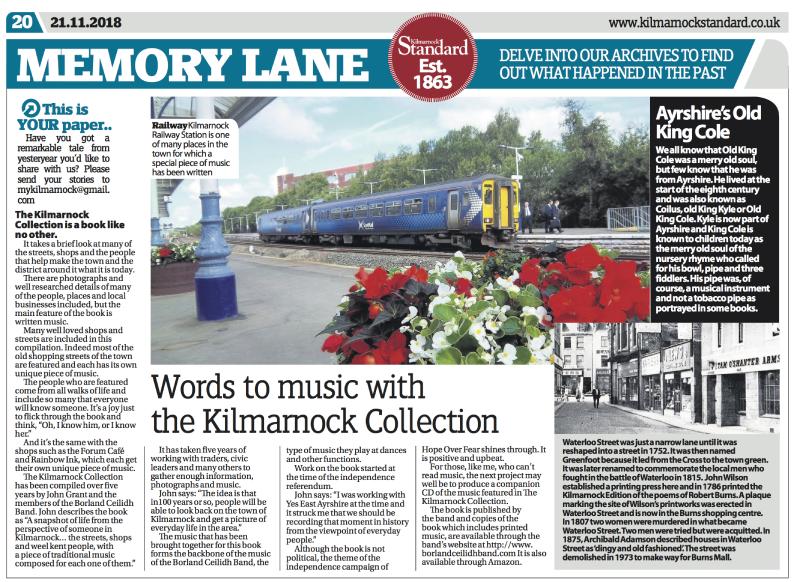 Kilmarnock Standard newspaper article
---
Book Purchase
The Kilmarnock Collection is available from Lulu Press and other major book outlets.
---
Download PDF Book of Sheet Music
You can download all of the sheet music for this project here: The Kilmarnock Collection PDF download.


---
Compositions
All Compositions are available below: -
---
Guide Tracks
Guide tracks are available for all compositions: -
---