Collections
Birds flying over the boat, Ailsa Craig
You are most welcome to browse, download and play any of the compositions. All compositions remain copyright © John C Grant.
The following collections are available: -
Old Phone Demo: Marelle's Birthday Waltz
This was composed for Marelle's 40th birthday - with hindsight, it's a bit gloomy for a birthday (sorry Marelle).
Marelle is a sister of Ewin Murray - guitarist of the Borland Ceilidh Band.
You can view the composition
here
---
PDF Sets for Dancing or Arrangements
The following sets are available: -
| Name | Suggested Sets |
| --- | --- |
| The Cottagers Set (4 compositions) | PDF |
| The Kilmarnock 1 Set (3 compositions) | PDF |
| The Lucky 7 Set (5 compositions) | PDF |
| The March 1 Set (4 compositions) | PDF |
| The Polka 1 Set (3 compositions) | PDF |
| The Reels 1 Set (5 compositions) | PDF |
| The St Bernards Waltz Set (3 compositions) | PDF |
| The Wedding Waltz Set (2 compositions) | PDF |
| The Wring oot the Dishrag Set (4 compositions) | PDF |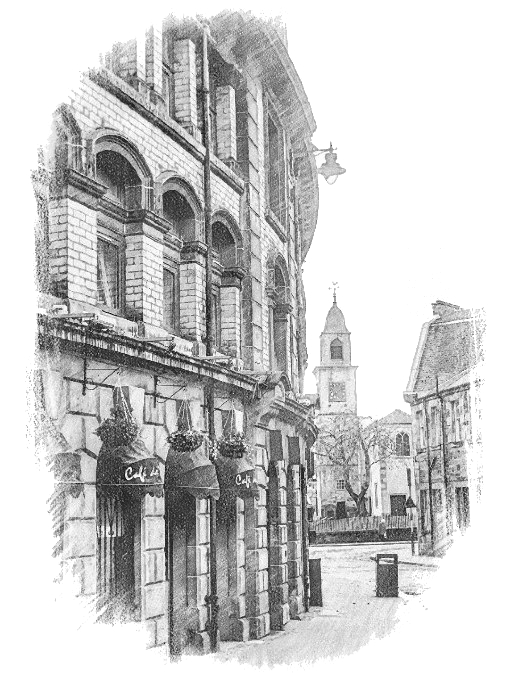 Storm coming into Kilmarnock from the North
---
PDF Bagpipe Sets for Dancing or Arrangements
The following bagpipe sets are available: -
| Name | Suggested Sets |
| --- | --- |
| The March 1 Set (4 compositions) | PDF |
| The Reels 1 Set (5 compositions) | PDF |